About David Mellor QC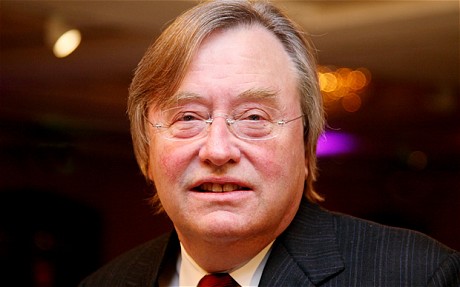 David Mellor was born in Wareham Dorset. He was educated at SwanageGrammar School and ChristChurchCollegeCambridge. He became a Queens Counsel in 1987 and was appointed a Privy Counsellor in 1990.
David won the marginal seat of Putney from Labour in 1979 and two years later joined Mrs Thatcher's Government; for four years, he was her youngest Minister.

Between 1981 and 1992 he served in six different Departments of State, including - the Home Office, the Foreign Office and the Treasury. He joined the Cabinet in 1990 as Chief Secretary to the Treasury, in charge of overall Government expenditure and in May 1992 became the founding Secretary or State at the department for National Heritage.

Since leaving the Government David has pursued a multi-faceted career as a businessman, broadcaster and journalist. He has presented over 400 programmes for BBC national radio and for over 8 years presented the Radio 5 Live show 6.0.6. He was elected BBC Radio Personality of the Year by the Variety Club in 1994.

In 2000 he joined Classic FM to host the NEW CD SHOW on Saturday Evenings and If You Liked That, You'll Like This on Sundays at 12 noon. More recently he has added LBC 97.3 FM to his radio credits in a Saturday morning show with sparing partner Ken Livingstone. On Television, David hosted two seasons of the BBC2 show The Midnight Hour.

A regular columnist, David writes for the London Evening Standard, the Guardian and the People on sports and the arts. For nearly two decades he was a Council Member of the National Youth Orchestra and is a past board member of English National Opera and a former Vice Chairman of the London Philharmonic Trust.

David was also the Chairman of the Government's football task force and former chairman of the Sports Aid Foundation, the charity that, before the lottery, was responsible for financing the training costs of Britain's Olympic Athletes.

David is an ardent fan of Chelsea FC.